No data
TRVVP Flexible Power Towline Shielded Cable
---

TRVVP Flexible Power Towline Shielded Cable
---
Parameters:
Rating Temperature:105℃

Rating Voltage:300V

Conductor: stranded bare copper

Insulation:105℃ lead free heat resistance PVC compound

Shielding: Tinned Copper Braided

Sheath:105℃ Flexible No lead heat resistance PVC Compound (dull)

Min. bending Radius :movable Installation:7.5XD(<4.0mm2);8XD(<4.0mm2) Fixed Installation:4xD

Working Temperature: Movable Installation:-5℃~105℃Fixed Installation :-40℃~105℃

Flame Retardant Test:VW-1 IEC60332-1

Environmental: ROHS

Features:> 5 million times drag chain life, drag resistance, oil resistance, high flexibility, wear resistance, oil resistance, standard insulation thickness, easy to cut line, easy to peel.

Application Scope:Mainly used in machine tools, robot system integration, industrial automation and other equipment, long-term in tow chain reciprocating power transmission cable.
Section Area

(mm2)

Specification

(No/mm)

Conductor Dia.

(mm)

Overall Dia.

(mm)

2*0.5

2*105/0.08

1.70

5.50

3*0.5

3*105/0.08

1.70

5.80

4*0.5

4*105/0.08

1.70

6.30

2*0.75

2*154/0.08

1.90

5.90

3*0.75

3*154/0.08

1.90

6.10

4*0.75

4*154/0.08

1.90

6.80

2*1.0

2*203/0.08

2.10

6.30

3*1.0

3*203/0.08

2.10

6.70

4*1.0

4*203/0.08

2.10

7.30

2*1.5

2*301/0.08

2.40

7.00

3*1.5

3*301/0.08

2.40

7.50

4*1.5

4*301/0.08

2.40

8.10

2*2.5

2*497/0.08

3.20

8.70

3*2.5

3*497/0.08

3.20

9.70

4*2.5

4*497/0.08

3.20

10.4

Remarks: able to produce upon customer's requirement
TRVVPPS Twisted Shielded Towline Cable

Service Hotline:+86-17717896823
Address: No. 136, Changxiang Road, Nanxiang Town, Jiading District, Shanghai
Business Consulting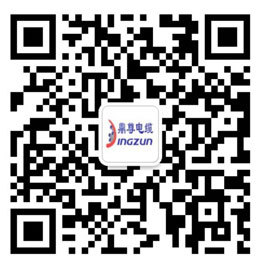 Business Consulting