No data
TQS Carbon Fiber Silicone Heating Wire
---

TQS Carbon Fiber Silicone Heating Wire
---
Technical data:
Rated voltage: 300V

Temperature range: 200℃

Conductor: carbon fiber

Insulation: silicone rubber

Tolerance of outer diameter: ±0.15mm

Color: black - brown - red - orange - yellow - green - blue - purple - gray - white - yellow/green, etc.

Wire diameter range: ø1.5-5.0mm

Resistance range: 450133663317 ω /m

Product model: 36K, 24K, 18K, 15K, 12K, 9K, 6K, 3K

Product resistance: 10.5 Ω / M, 17 Ω / M, 22.5 Ω / M, 25 Ω / M, 33 Ω / M, 42 Ω / M, Ω / 66 Ω / M, 133 M (customizable)

Product features: high temperature resistance, low temperature resistance, alkali resistance, combustion resistance, aging resistance, weather resistance, mildew resistance, excellent softness, electrical insulation, meet the requirements of UL and ROHS, with far infrared function.

Application scope: electric blanket, jade mattress, jade cushion, physiotherapy bed, slimming belt, medical equipment, beauty equipment and other industries.
Excellent performance:
1. It's heating up fast
Can produce the far infrared light of life that the human body needs 8μm-15μm
2. High efficiency of electric heating conversion and energy saving
Carbon fiber heating body is a kind of all-black body material. The heating efficiency of carbon fiber heating wire is 30% higher than that of metal heating, and the heating efficiency is about 99.9%
3. High tensile strength
The strength of carbon fiber is 6 to 10 times higher than that of wire under the same allowable current load area, and it will not break during use, so there is little change in tensile strength during heating.
4. Broken wire without arc
When the heating wire of carbon fiber breaks, no spark will be generated, effectively preventing the occurrence of fire.
5. Light weight
The weight of components is reduced effectively, and the technical performance of components is improved.
6. Stable chemical performance corrosion resistance, not easy to be oxidized. Heat to 3000 in the absence of oxygen
Degree, its mechanical properties do not change, in the electric state to overcome the metal wire, PTC, silicon carbide heating body strength is low, easy to burn off the shortcomings.
7. Long service life
Carbon fiber heating body and products with the same life, the normal service life is more than 20 years
8. More stable resistance
The resistance is in FULL compliance with UL758 standard AND THE tolerance is within ± 5%

Service Hotline:+86-17717896823
Address: No. 136, Changxiang Road, Nanxiang Town, Jiading District, Shanghai
Business Consulting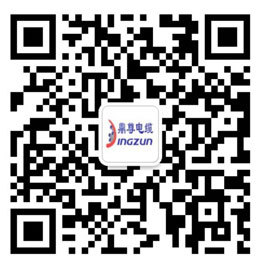 Business Consulting