No data
TQF Carbon Fiber Teflon Heating Wire
---

TQF Carbon Fiber Teflon Heating Wire
---
Technical data:
Product standard: GJB773A/8A-2000

Rated voltage: 600V

Power frequency voltage: 3500V

Temperature range: -60 ℃~+ 200℃

Conductor: Japanese original carbon wire, T700SC

Resistance range: 450 133 6633 17ω / m

Carbon fiber specifications: 1K 3K 6K 12K 24K

Clipped body: single or double

T

eflon

Product features: Carbon fiber infrared electric hot wire is an energy saving heating body, which adopts imported advanced carbon fiber as the heating body with high mechanical strength. The electric hot wire is light in weight and soft, and can be bent into various shapes. It is easy to make a variety of combination modules of heating elements, which can be conveniently applied to the needs of various heating occasions.

Application: heater, heater, air conditioner, bath bully; Car paint room; Food, wood, furniture, tobacco and other drying or drying machinery; Far-infrared health food such as light wave room; Agricultural greenhouse planting heat preservation; Food, bread and other toasters.
Product Introduction:
1. High electric heating conversion efficiency:
Carbon fiber is an inorganic conductive material, oxidation resistance (< 300℃, in the air can be used for a long time), thermal inertia is small, resistance temperature coefficient is small, power attenuation is small, its electrothermal conversion efficiency > 95%. Measured carbon fiber double electric blanket 50 ~ 60W, can reach the metal electric wire 90 ~ 100W the same thermal effect. As a result, carbon fiber electric blankets can save about 30 percent of electricity. Large area heating and heat dissipation:
2. Carbon fiber diameter is fine (≤7 microns).
In the same resistance value than metal or alloy electric hot wire heating and heat dissipation area increased by dozens of times, especially the electricity is hot. It is the latest generation of inorganic fiber heating element.
3. Far infrared radiation:
In the range of 8 ~ 15 microns, the far infrared normal emissivity reaches 75%. If the composite far-infrared ceramic fiber, its far-infrared normal emissivity can reach more than 88%. This FAR INFRARED RADIATION IS ABSORBED BY HUMAN SKIN, IT PRODUCES RESONANCE WITH sub CUTANEOUS TISSUE, THEREBY QUICKEN HUMAN BLOOD CIRCULATION, IMPROVE MICROCIRCULATION, REGULATE THE balance OF HUMAN MERID Ians, the result is that the person who WARMS FEELS A KIND OF SIMILAR MOTION AFTER "HOT" FEELING. And the old waist and leg pain, arthritis, stomach cold, rheumatism and other diseases play a certain role in adjuvant treatment.
4. Safe and reliable:
When the carbon fiber heating element is heating, there is no open flame, and the high strength of carbon fiber, avoid the fracture, electric shock, easy ignition and other fire accidents in the use of alloy wire. In addition, the resistance pressure of the coated flame-retardant rubber sheath is greater than 4000V, and the thermal balance temperature in normal use is 45 + / - 5 ℃.
5. Reduce or even shield low intensity electromagnetic radiation
The latest research shows that in the range of 50 to 400Hz, low intensity electromagnetic radiation has adverse effects on human biological effects, and carbon fiber itself has the characteristics of absorbing or damping electromagnetic waves, which can reduce or even shield low intensity electromagnetic radiation. After the electronic industry safety and electromagnetic compatibility testing center detection, under the same length or the same power condition: flat carbon fiber electric wire 10 turns, B = 30.8mGS; Commercially available anti-electromagnetic induction coaxial wire with 10 turns, B = 78.3mGS. Currently marketed LUXURY electric blankets with SHIELDED coaxial CABLE reduce or even shield electromagnetic fields through the reactance of the outer copper strip (or wire), which is complicated to process and does not avoid the defects of alloy electric wire. In contrast, carbon fiber flat wire has perfect performances and easy to use.
6. Technical specifications of carbon fiber flat electric hot wire:
Core resistance: 36-40 ohms/m
Insulation strength of outer sheath: ≥4000V
Far infrared normal emissivity:
Carbon fiber: ≥ 75% (wavelength 8-15 micron)
Carbon fiber/ceramic fiber complex: ≥ 88%
Flat line size (width to thickness) : 4.5x1.5mm
Effective thermal efficiency of electric wire: ≥ 95%
TQS Carbon Fiber Silicone Heating Wire

Service Hotline:+86-17717896823
Address: No. 136, Changxiang Road, Nanxiang Town, Jiading District, Shanghai
Business Consulting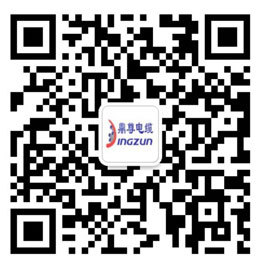 Business Consulting